Top-Rated Online Courses for Personal Development
Online platforms offer a vast selection of personal development courses, covering various topics such as mindfulness, goal setting, time management, leadership, and communication skills. Learners can choose courses that align with their specific interests and needs.
Online courses allow learners to access content at their convenience and pace. Whether you have a busy schedule, work commitments, or other responsibilities, you can fit the coursework around your life.
Many online courses are taught by experts and professionals in the field of personal development. Learners can benefit from the knowledge and insights of these experienced instructors.
There are numerous free personal development and motivation courses available online that can help individuals enhance various aspects of their lives. Here are some reputable platforms and courses:
Read More : Top-Rated Online Courses for Personal Development
Coursera

Coursera Inc. is a U.S.-based massive open online course provider founded in 2012 by Stanford University computer science professors Andrew Ng and Daphne Koller. Coursera works with universities and other organizations to offer online courses, certifications, and degrees in a variety of subjects.
Coursera offers a wide range of personal development courses, including "The Science of Well-Being" by Yale University, "Mindfulness for Well-being and Peak Performance" by Monash University, and "Inspiring Leadership through Emotional Intelligence" by Case Western Reserve University.
edX:

edX is an American massive open online course provider created by Harvard and MIT. It hosts online university-level courses in a wide range of disciplines to a worldwide student body, including some courses at no charge. It also conducts research into learning based on how people use its platform.
edX provides courses like "Becoming a Resilient Person – The Science of Stress Management" by the University of Washington and "Leading with Effective Communication" by the University of California, Irvine.
Udemy: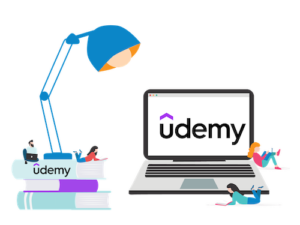 Udemy, Inc. is an education technology company that provides an online learning and teaching platform. It was founded in May 2010 by Eren Bali, Gagan Biyani, and Oktay Caglar.
Udemy Offers a variety of motivational and personal development courses, such as "Motivation Mastery: How to Get Motivated Fast" and "Life Purpose Coach Certification."
Learn About Kotlin : https://vitalreader.com/kotlin-powering-the-future-of-app-development/
FutureLearn:
FutureLearn is a British digital education platform founded in December 2012. The company is jointly owned by The Open University and SEEK Ltd. It is a Massive Open Online Course, ExpertTrack, microcredential and degree learning platform.
FutureLearn Provides courses like "Resilience in Children Exposed to Trauma, Disaster and War: Global Perspectives" by the University of Wollongong and "The Power of Podcasting for Storytelling" by the University of Witswatersrand.
Alison:
ALISON is an Irish online education platform for higher education that provides certificate courses and accredited diploma courses. It was founded on 21 April 2007 in Galway, Ireland, by Irish social entrepreneur Mike Feerick.
Alison offers free courses on self-improvement topics, including "Personal Empowerment" and "Achieving Personal Success."
YouTube:
YouTube , a vast platform with numerous motivational and personal development channels. Search for specific topics like goal setting, time management, and mindset to find free video content.
MindTools:
Mind Tools is dedicated to helping you build on your skills and capabilities so you can enjoy the career you deserve.
MindTools provides a collection of free articles and resources on personal development, leadership, and communication skills.
OpenLearn: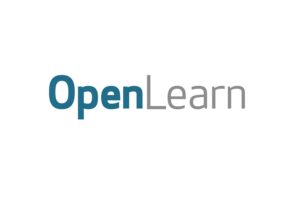 OpenLearn is an educational website. It is the UK's Open University's contribution to the open educational resources project and the home of free, open learning from The Open University. The original project was part-funded by the William and Flora Hewlett Foundation.
OpenLearn offers various courses on personal development and motivation from The Open University.
Remember that while these courses are free, some platforms may offer paid certificates or premium content. Also, take the time to explore reviews and ratings to find courses that align with your interests and learning goals. Online learning can be a fantastic way to invest in yourself and grow both personally and professionally.