7 Unforgettable Honeymoon Destinations: Where Love Blossoms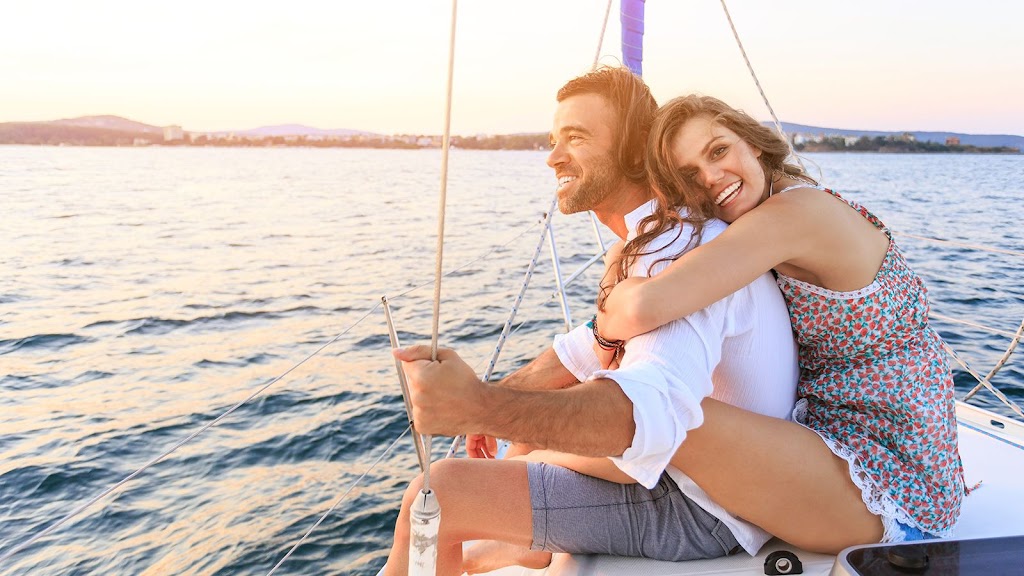 Introduction:
Your wedding day was a dream come true, and now it's time to embark on a journey of love and romance with your partner. Your honeymoon is a once-in-a-lifetime opportunity to create beautiful memories and celebrate the beginning of a new chapter together. Whether you're seeking secluded beaches, enchanting landscapes, or vibrant cities, the world is brimming with mesmerizing honeymoon destinations. In this blog, we'll explore some of the best places to travel for a honeymoon, each offering its unique charm and magic.
Bora Bora, French Polynesia:
Bora Bora is a paradise on Earth, renowned for its stunning overwater bungalows, turquoise lagoons, and lush tropical landscapes. This romantic destination offers unparalleled privacy and seclusion, making it an ideal choice for honeymooners. Explore the underwater world with snorkeling or scuba diving, indulge in a romantic dinner under the stars, and bask in the beauty of this breathtaking island.
Santorini, Greece:
With its picturesque white-washed buildings perched atop cliffs overlooking the Aegean Sea, Santorini exudes elegance and charm. The stunning sunsets, crystal-clear waters, and delectable Mediterranean cuisine make it an enchanting destination for newlyweds. Enjoy leisurely walks through narrow cobblestone streets, savor local wines at sunset, and experience the warmth of Greek hospitality.
Kyoto, Japan:
For a touch of serenity and cultural richness, Kyoto in Japan offers a unique honeymoon experience. Explore ancient temples, beautiful gardens, and immerse yourselves in traditional tea ceremonies. Cherry blossoms in spring and vibrant foliage in autumn add a magical touch to Kyoto's charm.
Amalfi Coast, Italy:
Italy's Amalfi Coast is a romantic heaven with its stunning coastal towns, dramatic cliffs, and azure waters. Take a scenic drive along the winding roads, savor delectable Italian cuisine, and enjoy lazy days on picturesque beaches. Positano, Amalfi, and Ravello are some of the most romantic spots along this breathtaking coastline.
Maldives:
The Maldives is a collection of idyllic islands that offer the perfect backdrop for a honeymoon in paradise. Relax in luxurious overwater villas, indulge in rejuvenating spa treatments, and explore vibrant coral reefs teeming with marine life. The azure waters and powdery white sand create a setting straight out of a fairy tale.
Queenstown, New Zealand:
For adventure-seeking couples, Queenstown in New Zealand offers a thrilling and romantic escape. Surrounded by stunning landscapes, including mountains, lakes, and fjords, this destination offers activities like bungee jumping, skydiving, and hiking. After an adrenaline-pumping day, unwind with a wine tour in the nearby Central Otago region.
Bali, Indonesia:
Bali is a tropical paradise known for its lush jungles, ancient temples, and stunning beaches. Experience the island's rich culture, take part in traditional ceremonies, and enjoy a Balinese spa experience. Witness the beauty of rice terraces, explore vibrant markets, and end your day with a romantic sunset by the beach.
Conclusion:
Your honeymoon is an opportunity to celebrate your love and embark on an unforgettable adventure together. Whether you choose to relax on a secluded beach, immerse yourself in cultural wonders, or explore breathtaking landscapes, the world offers a myriad of enchanting destinations to make your honeymoon a truly magical experience. Choose a destination that resonates with your interests and dreams, and let love bloom in the most beautiful corners of the world.